EHRA Webinar: Atrial fibrillation screening implementation – state of the art and future directions.
This webinar is designed for general practitioners, EHRA members, ACNAP members, members of the ESC Council on Stroke and the ESC Council on Cardiology Practice, preventive cardiologists, and those wishing to update their scientific knowledge on the topic.
During the webinar, you will be encouraged to send your questions by chat and interact with our key opinion leaders who will provide live feedback.
You can rewatch the webinar
here
.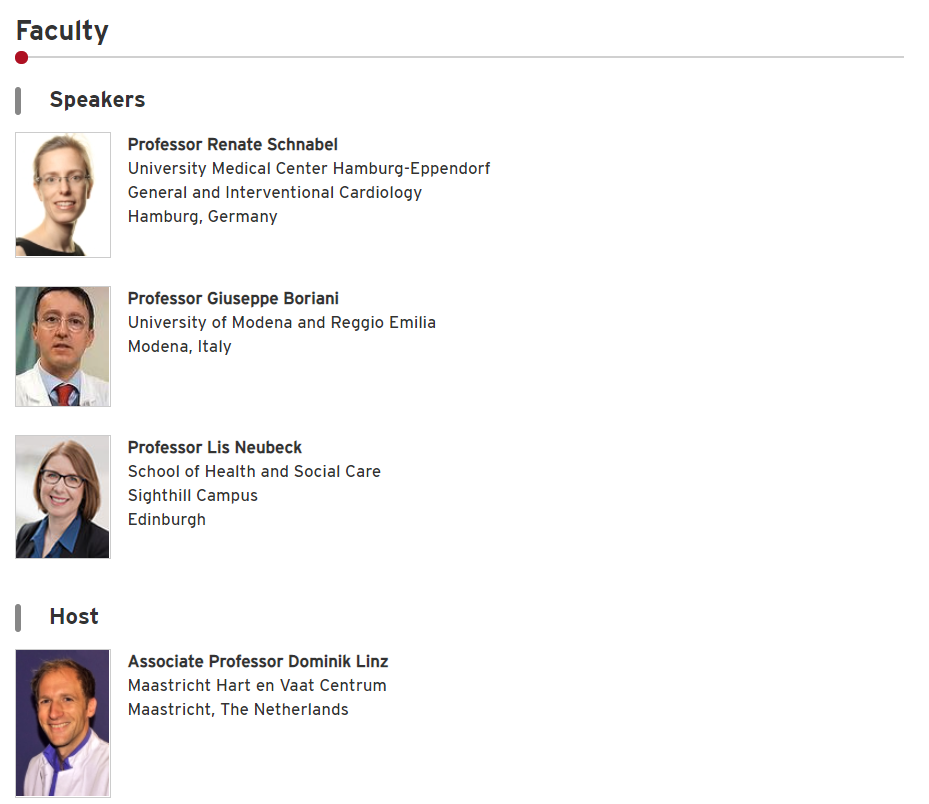 Learning objectives
After watching the webinar, participants will be able to:
use current AF screening guidelines in different settings, from opportunistic to systematic screening and patient-led rhythm monitoring;
understand the relevance of screen-detected AF for outcomes;
understand current AF screening practices and ongoing studies;
select the optimal target population for screening;
detect mode, intensity and length of screening for AF;
recognise the relation of AF burden and projected stroke risk;
know more about European stakeholder perspectives on AF screening implementation and its barriers;
use digital applications and decision-support tools; and
implement patient education on the risks/benefits of AF screening.
When? Wednesday, 20 October 2021 from 18:00 to 19:00 CEST
Where? Online.
For more information and to know hoe to register please click here.